What You Need to Build a Middle Eastern Spice Cabinet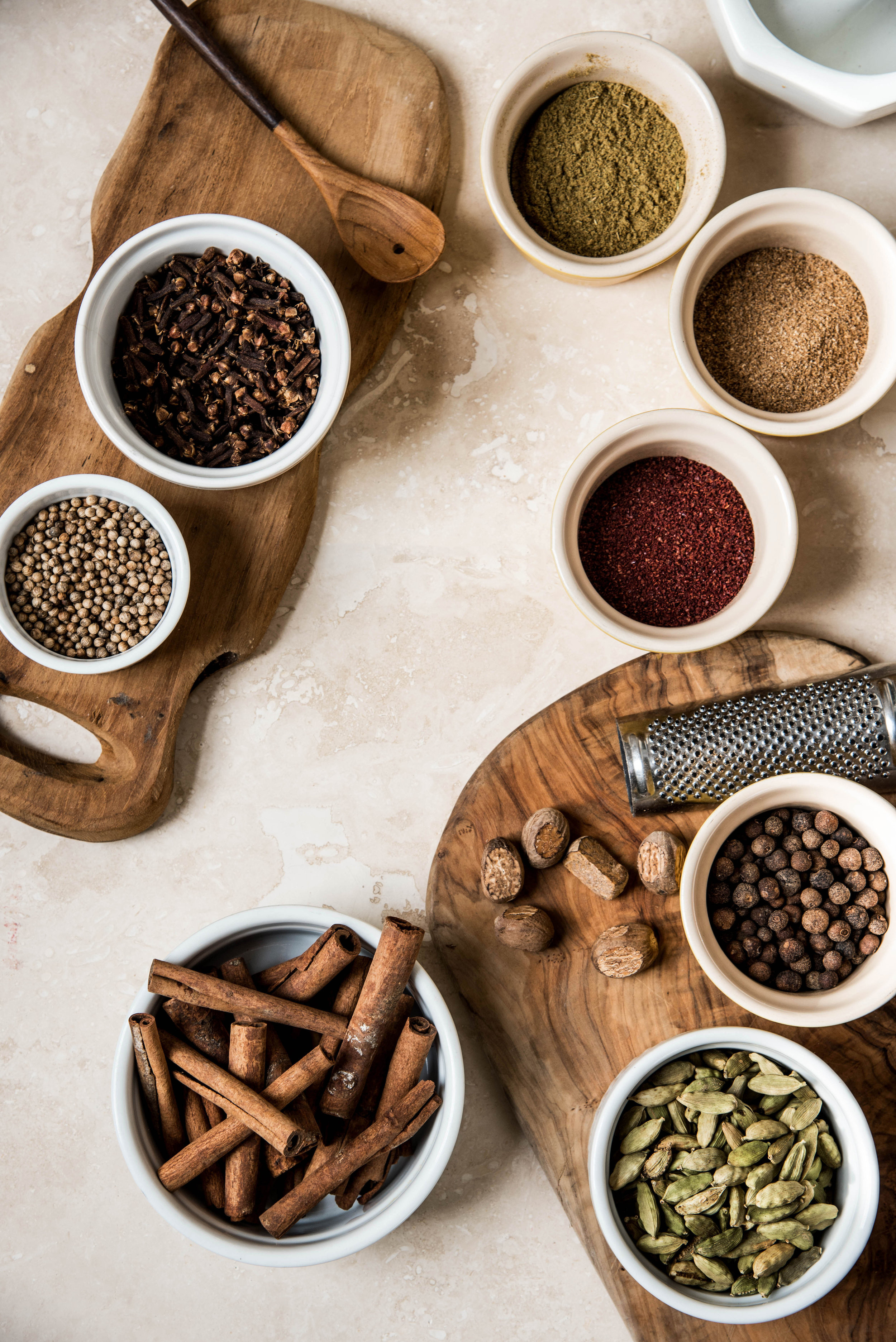 Building a Middle Eastern Spice Cabinet
All the Spices That You Need to Create a Flavorful Meal
When it comes to cooking, it boils down to having the ingredients that you need to create that special dish. One easy way to transform any meal is to have the correct spices on hand to make the ordinary, well, extraordinary. We recently profiled the book in our gift guide, The Palestinian Table by Reem Kassis and were inspired to fill our cabinets with all of the spices that she recommends from allspice to pungent sumac. We cannot wait to make her 'Nine Spice Mix' and incorporate it in various ways. For those of you that might not have access to some of these spices, we recommend our favorite Middle Eastern shop, Sahadi's (you can shop online!) for all things related to cooking that particular type of cuisine including spices. Here are our favorite spices to have on hand to whip up a flavorful dish from falafel to baklava. While you can buy these already ground, we like the idea of keeping them whole and blending in a spice grinder when we are preparing a dish for more of an impact.
Cinnamon & Nutmeg
Could there be a more warming and inviting spice combination than the aroma of cinnamon and nutmeg? Incorporated into both sweet and savory dishes, both add depth to recipes like chickpea stew or a flaky pastry made with honey.
Cumin
A versatile spice used in a variety of cuisines from Mexico to India and the Middle East. The addition of cumin adds an earthy flavor to a variety of dishes like fish and meats.
Coriander
Warm and inviting, coriander is derived from the ground seeds of cilantro and has a subtle, yet distinctive lemony flavor profile.
Sumac
Pungant with a slightly acidic, sumac comes from grinding dried berries from a wild bush that grows in the Mediterranean region. This distinctive ruby red spice can be used in marinating meat, adding to salad dressing or topping off freshly made hummus.
Coriander (Whole)
Mentioned above.
Cloves
Native to Indonesia, cloves are the unopened buds from the tropical clove tree. Used in small doses (a little goes a long way!) it is incorporated into stews, pastries and meat marinades.
All Spice
These distinctive dried berries come from the Pimenta dioica plant and smells like gingerbread. Like cinnamon, nutmeg and cardamom, it add a layer of warmth to dishes both savory and sweet.
Cardamom
Heavenly scented, cardamom pods add a warming touch, like cinnamon or nutmeg, to stews and desserts. It comes in ground and whole forms (pictured above) and has a woody and peppery aroma that is even more pronounced when it is ground.