A Taste of New York | The R&I Guide to the Best Ice Cream in NYC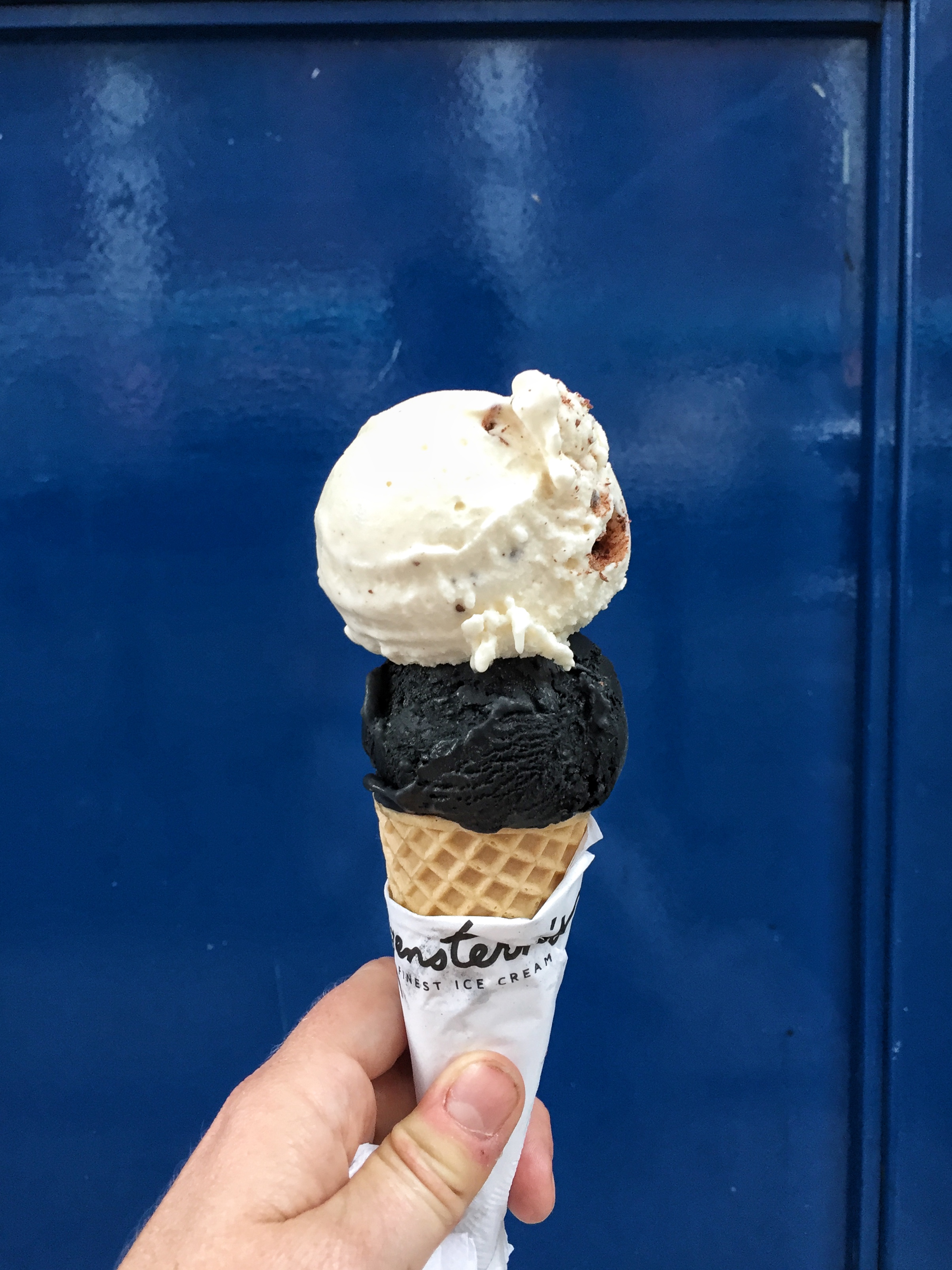 The R&I Guide to the Best Ice Cream in New York
Since yesterday has been dubbed National Ice Cream day, I thought it would be fitting to share the top ice cream spots in New York and Brooklyn that cool us off on the hottest of summer days. I love ice cream, but it is something that I only treat myself with when the thermometer rises. Here are five places that have won us over with their inventive and addictive flavors!
The Flavor (s) : It Came From Gowanus - If there were ever a need to travel to Brooklyn for a very special flavor it would be this one. Just thinking about it makes my taste buds water! It is rich, slightly savory and I swear it makes my knees buckle. It is a salty and bittersweet chocolate ice cream that has orange-scented brownies and hazelnut crack cookies swirled into it.
305 Nevins Street, Brooklyn
The Flavor (s) : The place that I go again and again for delicious flavors, particularly of the vegan variety. While the types change seasonally my go to's are Vegan Mint Chip (pictured), Vegan Turmeric Sugar Cookie (sounds strange but it is fantastic!) and Vegan Chocolate Chip Cookie Dough. The one thing about this shop is that it is rather expensive; however, they use ingredients like locally milled flour for the chocolate chip cookie dough recipes and small batch chocolate.
Multiple Locations
The Flavor (s) : The Salty Pimp - such an iconic cone that includes your choice of soft serve (we like vanilla) that is then dipped in a salty dark chocolate shell. The first bite when the shell gently cracks is the starting moment of a really delicious treat.
61 Grove Street, New York
The Flavor (s) : Black Coconut Ash - Going into an ice cream shop like this it is best to remain curious. I had my sights on a chocolate variety but saw many customers ordering a cone that was pitch black. I asked what it was and if for photography purposes along I ordered it alongside a scoop of Chocolate Oat. The former gets its shade by turning the coconut into ash, it was amazing. I followed with a scoop of Chocolate Oat that has bits of chocolate, but mostly a vanilla base.
2 Rivington Street, New York
The Flavor (s): Olive Oil and Strawberry is a seasonal flavor that is absolute perfection. They pair fruity olive oil with sweet strawberries - this is one of the most memorable new flavors I have ever tried. To get my chocolate fix, I paired it with Dark Chocolate that had cocoa flecks inside.
175 Kent Avenue, Brooklyn