R&I Travels | 48 Hours in Reykjavik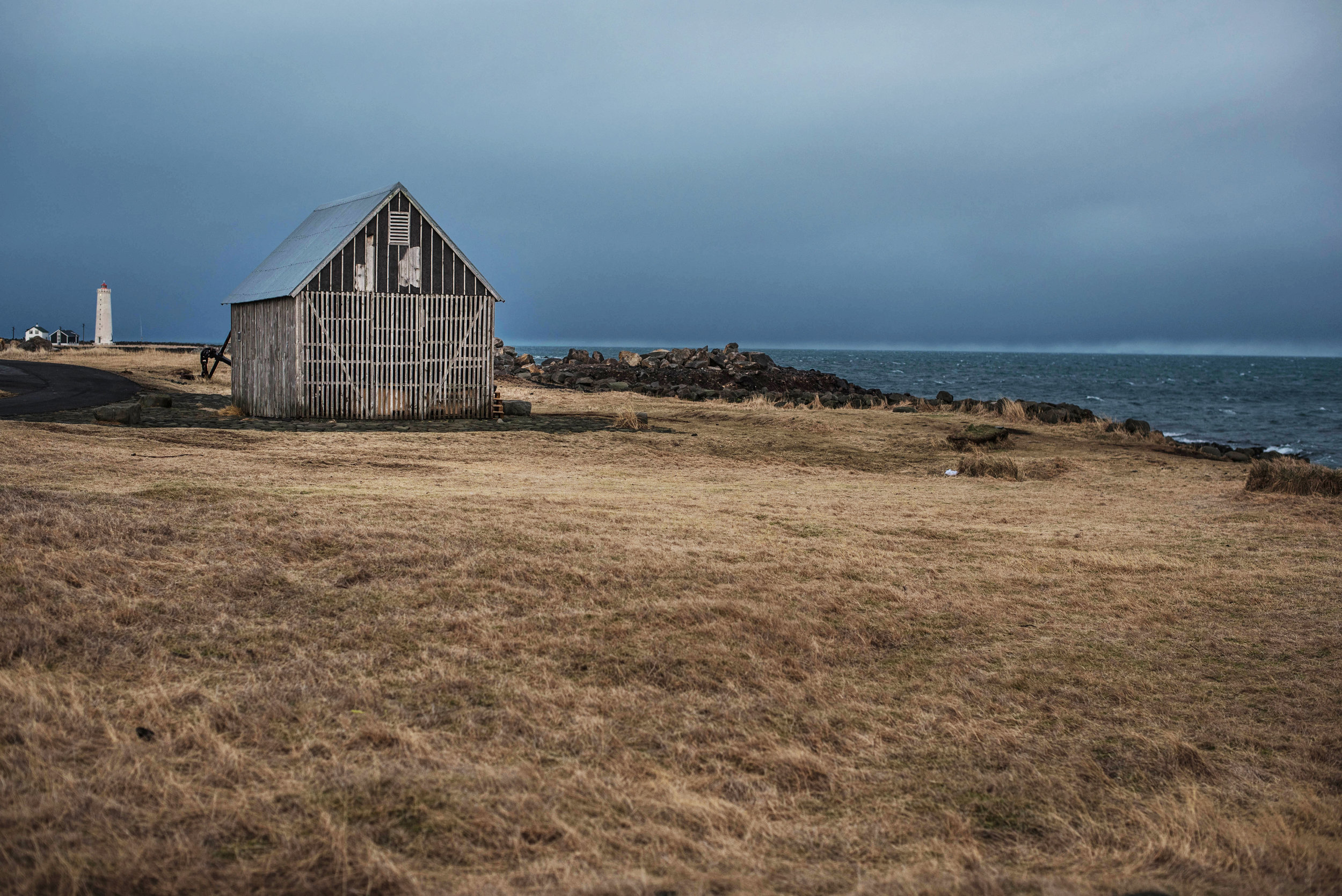 A Short Stay in Iceland's Capital
Editor's Note: Traveling to Iceland is something that I put on everyone's bucket list, if I could. That country really blew me away. While a stopover in Reyjavik is necessary, since it is the largest airport, I really only think you need two days to see the city, then drive outside the city limits! You will miss such tremendous scenery if you don't. Also, touristy things are typically far from my list of places to go, but I do recommend the Blue Lagoon, see below, it is a wonderful experience, just go in the early morning to avoid the crowds! For more Iceland coverage click here. This originally appeared in a shorter version in ROSE & IVY Journal Issue No.07.
Reykjavík is a quirky Scandinavian city that melds the best of old and new, with an eclectic mixture of architectural styles and pockets of noteworthy coffee shops, restaurants and art galleries. Whether visiting on a stop-over flight before jetting off to Europe or other points east, or as the first stop on a tour of Iceland, it's a great introduction to Scandinavian culture, since the town is completely walkable. Wander the narrow streets of the Old Town; take in the Tjörnin (also referred to as The Pond) with its serene swans and sweeping views of the mountains. If time permits, catch an evening performance at the Harpa Concert Hall and be mesmerized by the building's prismatic facade. But if you really want to take full advantage of all the country has to offer, venture outside the city limits; otherwise, you'll miss a chance to experience unfathomable beauty and form visual memories that will last a lifetime.
Looking for ideas on where to stay? Click here.
Where to Eat Breakfast
Bergsson Mathús | Templarasund 3
Many flights into Reykjavík arrive around 5am, which generally means you will have time to kill before the sun comes up and you can check in to your hotel. After picking up your luggage and rental car, head to breakfast at this fantastic bakery and restaurant in downtown. Open from 7am, they serve strong espresso and a range of delicious breakfast options. Be sure to try their amazing spongy sourdough bread with a smear of butter and homemade jam—it might just put you on Iceland time.
Where to Eat Lunch
Icelandic Fish & Chips | Tryggvagata 11
The restaurant to savor the lightest, most delectable fried fish. Choose from the catch of the day, like haddock or cod, which then gets tossed in spelt batter and fried to golden perfection. Be sure to order a few dipping sauces, like malt vinegar or their homemade tarter sauce, to further enhance your meal.
Note: It is best to make a reservation at least a day before to ensure you secure a table during busy dining hours.
Where to Get Coffee
Reykjavík Roasters | Brautarholt 2 & Kárastígur 1
When a dose of caffeine is needed, Reykjavík Roasters is the place to go. The café, with two locations, serves single origin coffees and an array of tempting pastries. They also feature a small lunch menu.
The City's Most Acclaimed Restaurant
Where to Eat Dinner
Dill | Hverfisgata 12
With Chef Ragnar Eiriksson at the helm, you are guaranteed an inventive meal filled with Nordic flavors. Eiriksson is known for experimenting with unique ingredients like pickled beet root, freeze dried trout and "seaweed sea truffle," a name he personally coined to describe the similarity of its taste to the decadent mushroom. He changes the menu whenever inspiration strikes. With some of the most in-demand tables in the city, a reservation is definitely required, and during the busy summer season, booking up to three months in advance is not uncommon.
Where to Shop
Tiny Trésor | A charming boutique stocked with Scandinavian home goods, stationary and women's and children's clothing. Hverfisgata 16
Gullsmiðir Erling – Helga Ósk | A minimalist jewelry atelier featuring hand-crafted pieces inspired by Mother Nature. Hverfisgata 39
Stigur | A gallery space that showcases Icelandic artists and ceramicists. Skólavörðustíg 17 b
Experience A Taste of Pure Iceland
Seltjarnarnes Peninsula & Nature Preserve
For a tiny taste of what you will experience outside the city limits, head to this coastal haven, a breeding ground for many different types of birds that's just a ten minute drive away. Take a quiet walk by the seashore and enjoy views of Mount Esja and the lighthouse in the distance.
The Blue Lagoon
Could there be a more relaxing way to start or end a day of sightseeing than luxuriating in heated geothermal water while pampering your skin with an algae-laced facial mask? Pumped from more than 6,000 feet below the earth's surface, the waters of the lagoon are chock-full of skin healing ingredients like algae, silica and other minerals. So slather on a mask at the mud bar and unwind in thermal waters that fluctuate between a soothing 98° and 104°F. Interestingly, although the water is actually clear, the reflection of the sun gives it its dreamy blue shade.
To soak up the goodness of the Blue Lagoon, you must make a reservation in advance. They offer a variety of packages at different prices, but if you visit in the winter, we recommend the Premium option, which includes a terrycloth robe and slippers to wear before and after. Plus, the admission price includes one complimentary drink from the bar. bluelagoon.com