Behind the Scenes | What It Takes to Create a Magazine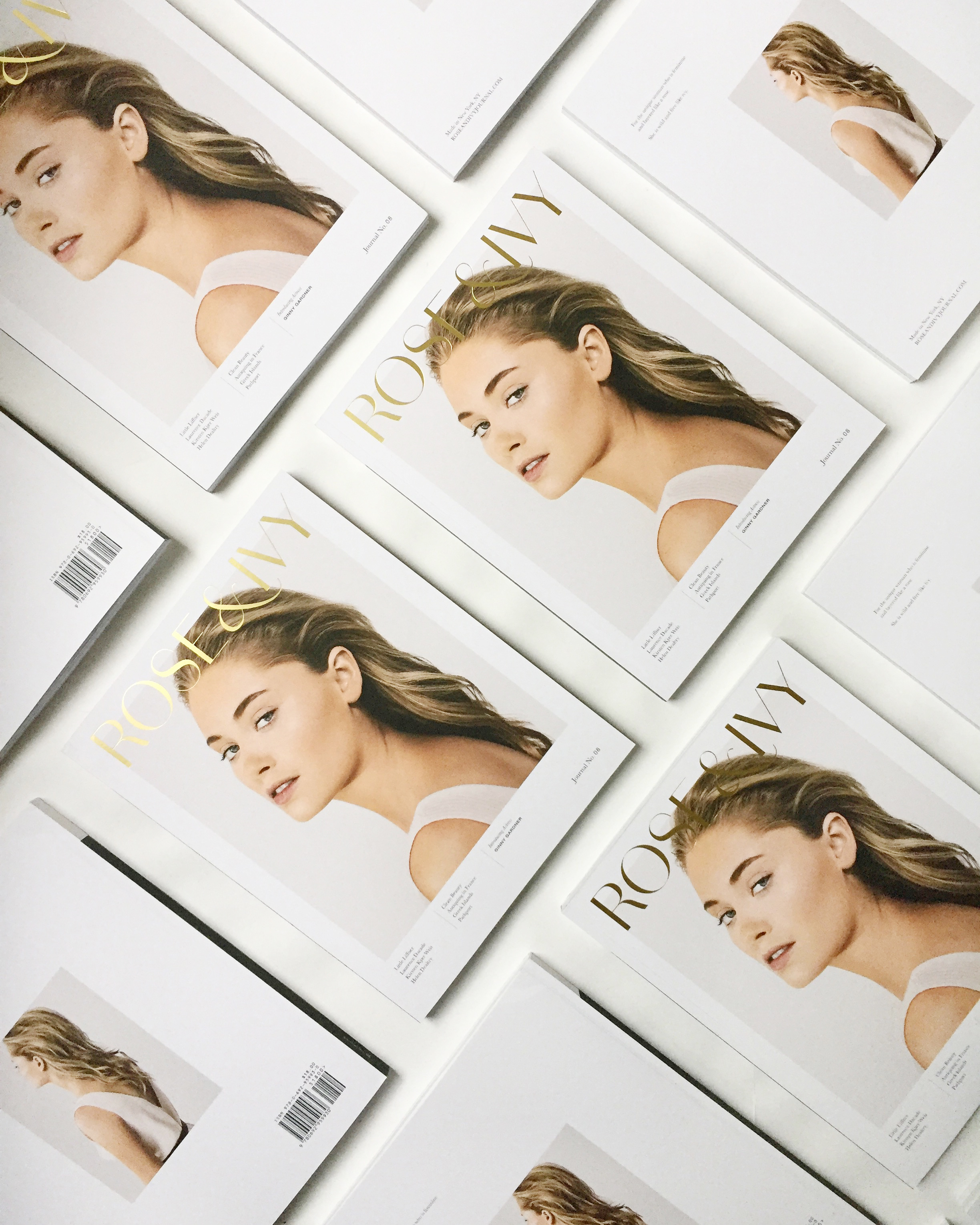 What It Takes to Create a Magazine
To say that each issue of ROSE & IVY is a labor of love would be an understatement! Many people ask my how I do it and honestly I never know exactly what to say, other than, I just do! What I have discovered is that when you love what you do it doesn't ever feel like work. Not one day of creating the magazine or website has felt like a burden. I know what that does feel like with other jobs I have had, but what is fascinating about each issue is how they come together.
I have always had an incessant passion for discovery - whether that is a place, brand, object, person, I love to find new things. I am always curious. I think that is the key to creating something different which is my mission! Read on to see what else is factored in if you are curious.
The Content
The content usually flows since I am constantly finding new individuals or brands doing something worth talking about. When I first started the Journal, we had themes, but I felt that was too restrictive to move forward in that direction. Plus, other publications do that and I wanted to keep the magazine unique. I try to keep the content balance like this - 70% unique content, meaning brands/designers you might not know right now, but they are doing something different and inspiring and 30% of brands/designers you probably are familiar with. As I have mentioned in the past, I mostly go with a gut feeling - if something feels right I do it, if it doesn't then I usually won't go down a certain path.
The Inspiration
Inspiration can come in many forms. While Pinterest is great, recently I have been trying to spend more time analog looking through books and old magazines for ideas. I can see one thing and it can turn into a idea or story. Also, I am very inspired by so many of the women that I get to meet with each issue.
The Planning
Planning is essential, especially when it comes to a shoot, since there can be many moving parts. Since we are small we can be flexible to changing needs, but usually I like to be buttoned up, whether it is searching for props, back drops or different people. If I have learned one thing, it is that it is best to have a back-up plan if I think something will fall through.
The Talent
I feel very fortunate that I get to work with some amazingly talented people from photographers to stylists. This is what I am particularly excited about for the future, meeting new people with a vision and a passion and have them work on the magazine.
Hard Work
This is pretty evident in any business, but so much is just pure grit. When you see the final product, so much had to happen for us to get there. Researching, pitching, emailing, follow-up (a million times in some cases), being relentless and persistent are just a few things that were probably done. After the content is there, there is so much that has to be done from the photoshoots, writing to copy editing, then comes the layout, which is a lot of pushing and pulling to get it right.
I hope you found this interesting. What I have learned is that this process is a learning curve, but I am excited how far we have come!
If you want to know the things I have learned since starting R&I, click here.